Our Services
FDS & RFP Documentation
With many years' experience in writing Functional Design Specifications (FDS) and responding to RFP's & RFI's (Request for Proposal/Information) we can assist you in drawing up the required documentation to ensure you are getting the solution that meets the needs and requirements of your organisation.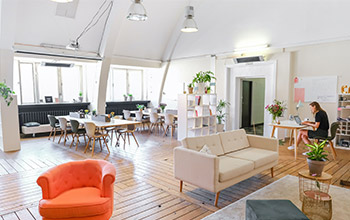 Design and Rollout LMS365
We will assist you with establishing your training and compliance needs across your organisation, we will conduct interviews with your Department Heads to discover what their needs are and how implementing LMS365 would assist them.
Staff and Admin Training
For any LMS implementation to succeed you will need to ensure that your staff will understand the benefits training will bring to the organisation and to get their 'buy in'. With the right training your staff will see online training as a 'challenge' instead of an 'administrative chore'.
Installation
We can assist with the installation and implementation of LMS365 on your Microsoft Office 365 Platform, integrate it with your Microsoft Teams, SharePoint and Mobile Apps.
Content Creation & Selection
You will no doubt have heard of the expression 'Content is King', if so you will know that creating and selecting the right content is what can make or break your LMS implementation. We will be there to make sure you do it right!
User Acceptance Testing
One of the most overlooked processes of any LMS implementation is User Acceptance Testing, we will guide you and your staff to ensure that before the launch of your LMS that the solution is fully tested and no failures will occur resulting in a negative experience for your end users.
About us
The Founder of OMNI365 was also the Co-Founder of ELEARNINGFORCE International, the creator, and the original Product Owner of LMS365.

With many years of experience in creating software solutions and working closely with organisations across industries, we have seen what works and what doesn't work, we have seen many great initiatives fail due to a lack of planning, buy-in and proper consultation across an organisation.

Acquiring the software to deploy an LMS is just the beginning, to ensure success you need to plan, you need to prepare and you need to get your organisation fully on board, from the boardroom right down to each and every employee.
 
Let's get started.

Just drop us a line or give us a call on +44 7838 143243 and we will gladly discuss how we can assist you and your organisation implenting your LMS365 solution.
ENQUIRY